Good afternoon, do you like my hat?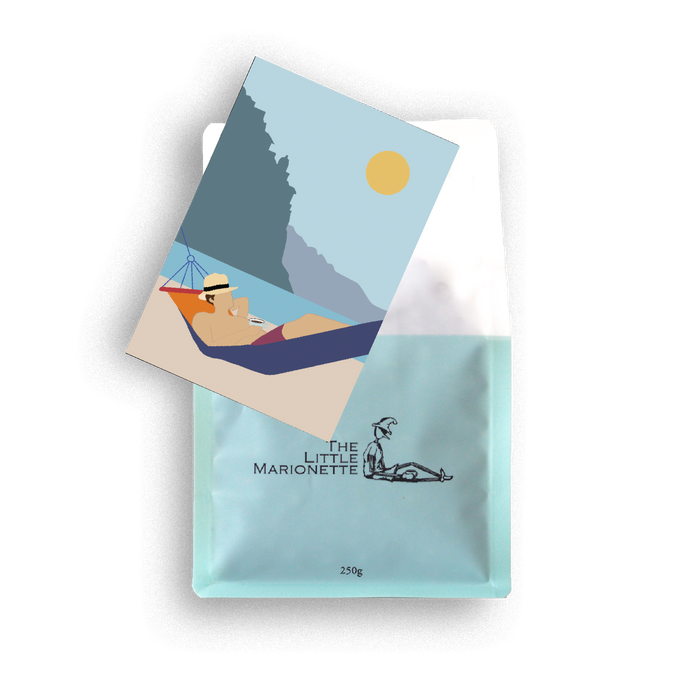 Cup characteristics: Caramel, Chocolate, Citrus, Banana
This sweet half caff coffee blend gives you that afternoon kick we all need and still lets you sleep at night.  
Good afternoon, do you like my hat? strikes the perfect balance between our smooth House Blend and sweet Sugarcane Decaf. 50% of each make up this sweet half caff coffee blend.
With a flavour-first philosophy, our coffee hunters scour the world's best coffee regions forming lasting relationships with coffee growers. These partnerships allow us to gather the best coffee beans for our popular House Blend and the sweet Sugarcane Decaf.
Using only the best beans, our coffee is roasted, ground, and packaged fresh to ensure maximum flavour. As with all our coffees, it is best enjoyed within 30 days. For maximum freshness store your beans or ground coffee in a vacuum sealed or airtight container. We offer free pickup on all orders from our roastery in Rozelle so pop by and see where all the magic happens.  We'll even shout you a coffee in our warehouse café when you pick up your beans.
If you find yourself constantly running out of coffee, try one of our subscriptions and you'll never run out of beans again!
Read