Single Origin Espresso
You may not be able to travel overseas, but you can discover the world through our single origin coffee. We roast and release fresh origins every week.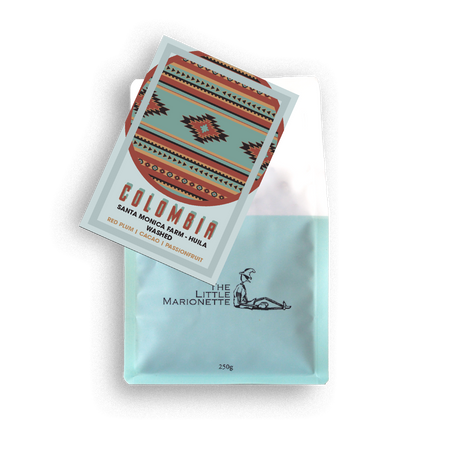 Red Plum, Cacao, Passionfruit
$18.00
More info
From Burundi to Mexico to Costa Rica – we bring you great tasting single origins from around the world. With a flavour first philosophy, our coffee hunters scour the best coffee regions forming lasting relationships with growers so we can bring you delicious single origins.
We roast a few different single o's each week to keep things exciting for you. Based on the harvest calendar, we roast both filter and espresso singles and we like to mix it up between natural and washed. Our deliciously sweet Sugarcane Decaf from Huila, Colombia is always on offer as are our single origin coffee pods. All our pods are Nespresso compatible and compostable!  
All Little Marionette single origin coffee beans are roasted at our warehouse in Rozelle in Sydney's Inner West. We offer free pickup on all orders so please drop by and we'll make you a coffee in our warehouse café. We also offer free domestic shipping when you spend $50 or more.
Using only the best beans, our single origin coffee is roasted, ground, and packaged fresh to ensure maximum flavour. As with all our coffees, it is best enjoyed within 30 days. For maximum freshness store your beans or ground coffee in a vacuum sealed or airtight container.
To get the best out of your fresh beans check out our brew guides.  And if you need any brew gear, visit our store. 
We also offer coffee subscriptions, including single o, so you never run out of coffee again! Choose between a weekly, fortnightly, or monthly coffee subscription. No need to worry about re-ordering, the coffee will keep on coming directly to your door.
Read