Little Dippers | Coffee Steep Bags | 7 Pack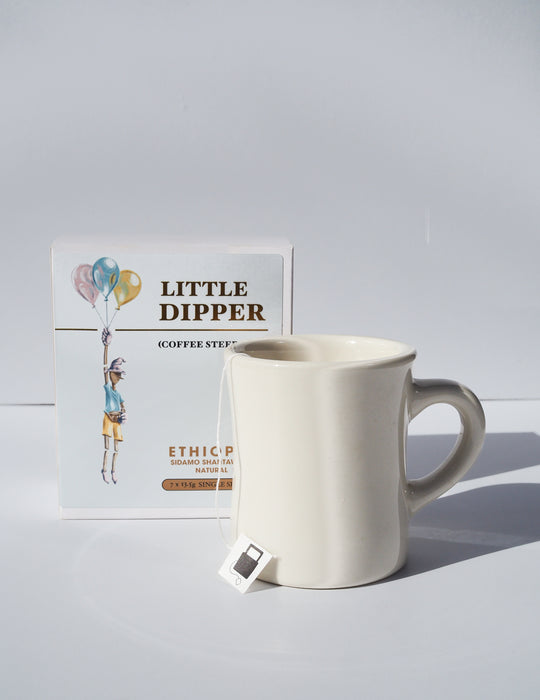 For great coffee - when you don't have a great amount of time! 
100% Specialty coffee, just dip in hot water! This box contains 7 sachets. 
This Ethiopian single-origin is roasted here in our Sydney Roastery in our vintage 1937 Probat roaster. This is quick, easy specialty coffee, just the way you like it. 
The coffee you know and love - without the fuss! 
To brew, simply; 
- Open your sachet and place the Dipper inside your mug
- Slowly pour hot water (92 - 94°C) Approx 230mL 
- Steep for 5 mins or until desired strength
- Remove and discard the used Dipper, add water/milk to taste and enjoy!