Colombia | Finca La Miel Coffee Pods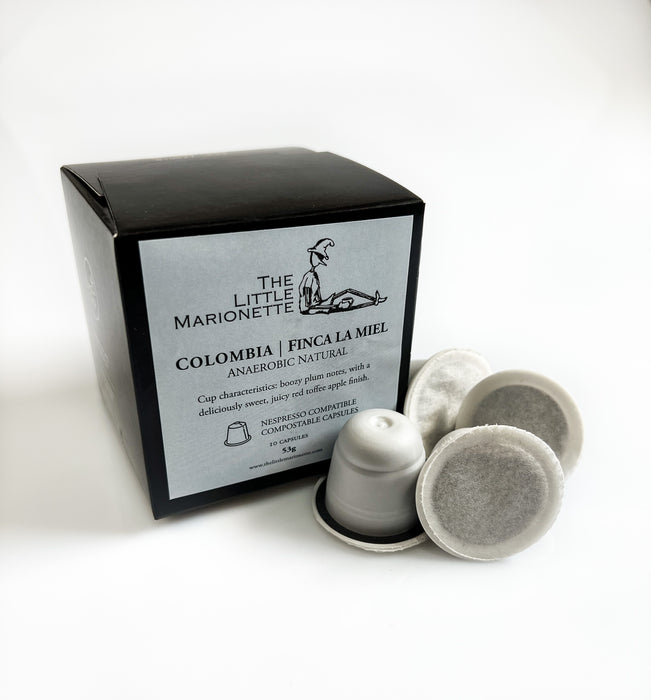 Cup characteristics: Plum, Red Toffee Apple, Winey
Process | Anaerobic Natural
Varietal | Pink Bourbon
MASL | 1700 - 1800
10 Capsules in a box. 
Miguel Angel Botina purchased Fina La Miel in 2015 and began planting specialty varieties including the pink bourbon in this lot. His coffees have been a hit from the start. In addition to the pink bourbon, Miguel also cultivates geisha, pacamara, maragogype and wush wush. 
Colombia has been producing coffees renowned for their full-body, bright acidity, and rich aftertaste. 
After selective handpicking, ripe cherries are fermented in an airtight container. The seal creates an anaerobic environment where the lack of air allows different enzymes, yeasts, and bacteria to dominate fermentation. The result is a coffee with different and more complex flavors. Once fermentation is complete, the cherries are laid in thin layers in the sun to dry.
This cup will bring you boozy plum notes - with a sweet, juicy red toffee apple finish.