Our Story
Our team creatively roast the finest coffee beans, creating full-bodied and crowd-pleasing blends, small-batch single origins and fresh filter roasts to entertain even the most discerning coffee connoisseurs.
It all started with a hole in the wall
The Little Marionette coffee roasters was founded by Ed Cutcliffe with the intention of making great coffee accessible to all. From winning over locals as a hole-in-the-wall café in Sydney's Inner West, we have grown into a specialty roaster at the forefront of the coffee industry in Australia.

Supplying cafés from Tamarama to Times Square
We've expanded to ensure that a quality cup of coffee is never far away from Aussies and coffee savants alike, and each of our global outposts replicates the original hole-in-the-wall philosophy that made Australia fall in love with The Little Marionette coffee in the first place.
Flavour-first philosophy
Our coffee hunters scour the world's best coffee regions forming lasting relationships with coffee growers. These partnerships allow us to gather the finest beans from small, naturally-processed lots; never compromising on quality. We manually roast all beans at our specialty coffee roastery in Rozelle in Sydney's Inner West using a refurbished 1960's Probat roaster. It's a labour of love which delivers, not only great tasting coffee, but that distinct Little Marionette flavour.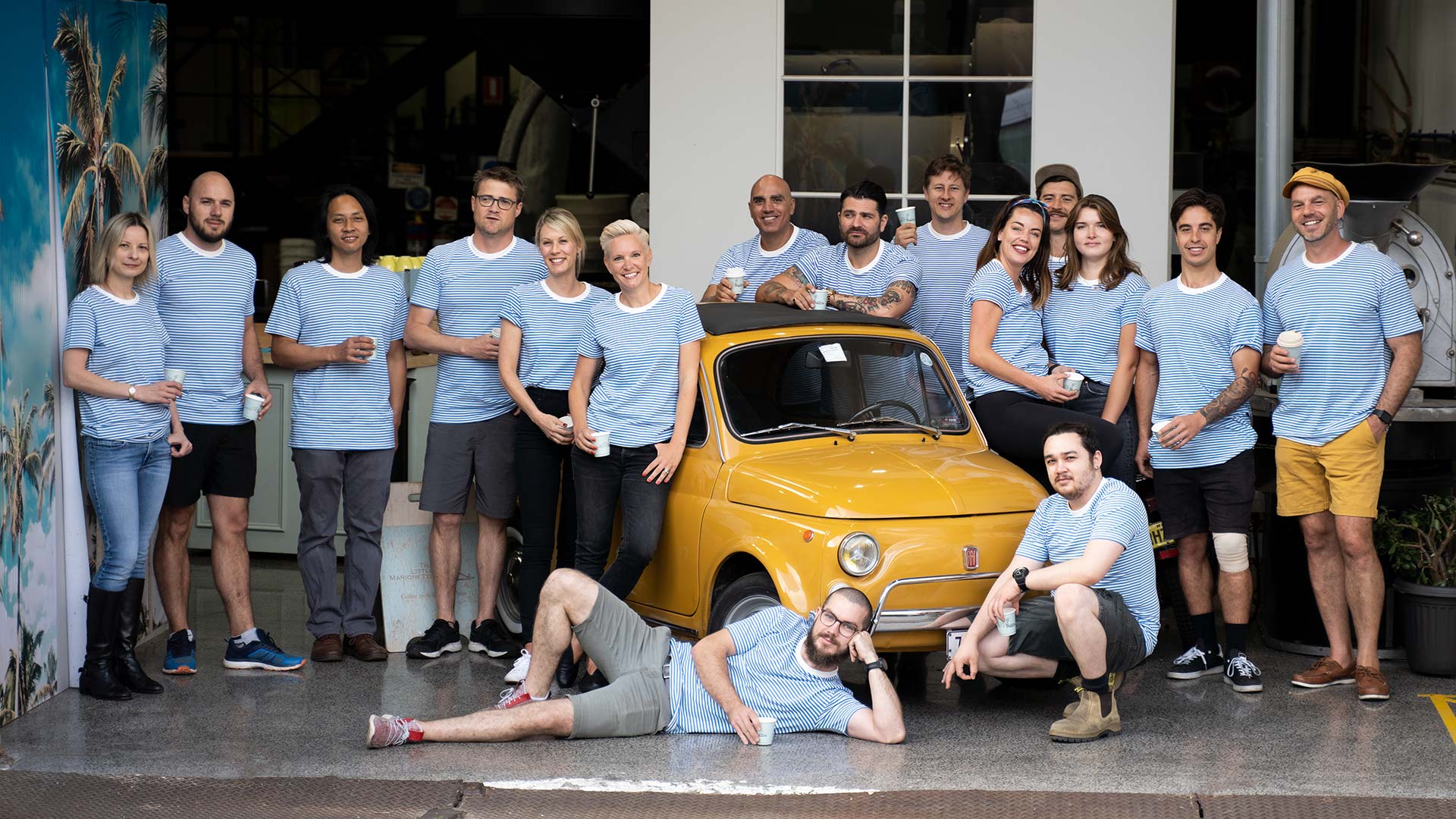 We take a holistic approach to sustainability and have stepped up our commitment beyond the environmental sense of the word.
Strong relationships with growers
When sourcing, we seek ethical coffees and sustainable opportunities to give back to the communities from which we source. From India to South and Central America, and the Democratic Republic of Congo, we work closely with coffee exporters to up the ante on social responsibility. Whether it's helping female farmers gain financial independence or ensuring coffee pickers have access to free medical checks, we've worked hard to establish a supply chain with real longevity in mind.

Minimising our environmental impact
As a company, it's also our mission to respect the environment that gifts us our beautiful green beans. Everything with our Marionette blue has to mean green, so we've developed packaging solutions that have zero impact on the environment. From biodegradable takeaway cups and lids, supporting reusable KeepCup initiatives and organisations like Plant a Tree that give back to our environment, we're committed to the future of the coffee industry and ensuring everyone can enjoy a cup of coffee for many years to come.