House | Blend 1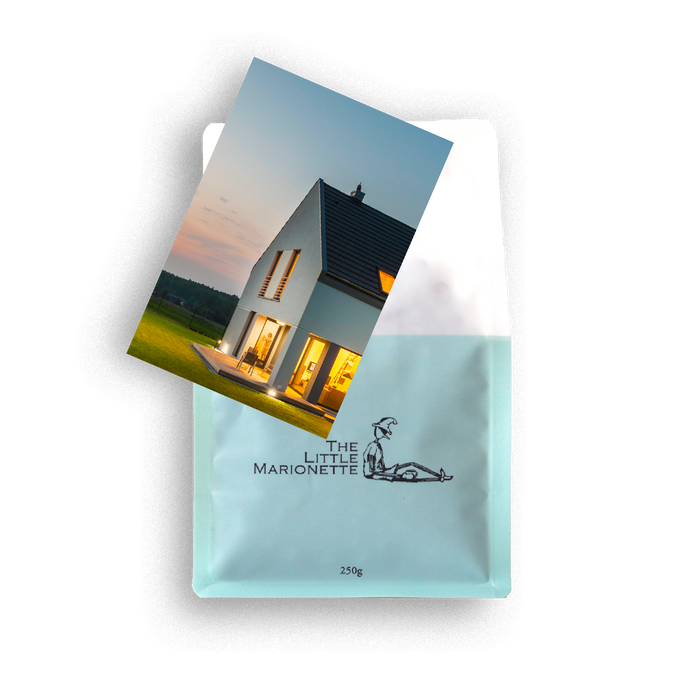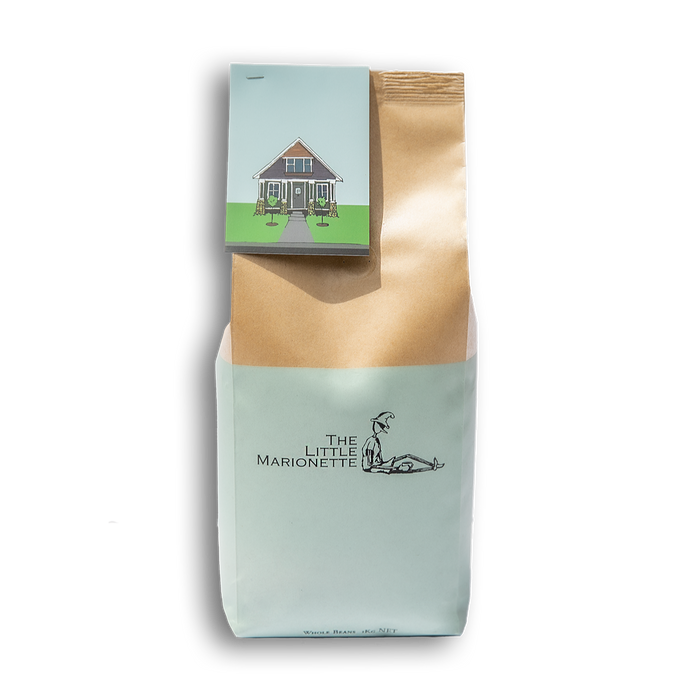 Cup characteristics: Caramel, Chocolate, Light Citrus Tones
Known as the crowd pleaser, this moreish blend has rich caramel and toffee flavours, with a hint of light citrus and a balanced acidity. Perfectly suited for long blacks and espresso, our House Blend has a velvety smooth finish.
We manually roast our green coffee beans using a restored vintage Probat roaster, giving House its signature The Little Marionette flavour. This perfectly balanced coffee is a favourite with both cafés and home brewers. 
With a flavour-first philosophy, our coffee hunters scour the world's best coffee regions forming lasting relationships with coffee growers. These partnerships allow us to gather the best coffee beans for our popular House Blend, never compromising on quality. When sourcing, we seek ethical coffees and sustainable opportunities to give back to the communities from which we source.
Using only the best beans, House is roasted, ground, and packaged fresh to ensure maximum flavour. As with all our coffees, it is best enjoyed within 30 days. For maximum freshness store your beans or ground coffee in a vacuum sealed or airtight container. We offer free pickup on all orders from our roastery in Rozelle so pop by and see where all the magic happens. We'll even shout you a coffee in our warehouse café when you pick up your beans.
House is the perfect allrounder, suitable for espresso machines, plunger, V60, Aeropress and Chemex. To get the best out of your beans and to learn more about different brew methods check out our brew guides.
If you want to up your brew skills or just nerd out over coffee, book a private barista course at our warehouse in Rozelle in Sydney's Inner West. Our barista training makes a great Christmas gift too!
Read