Acaia Lunar Coffee Scale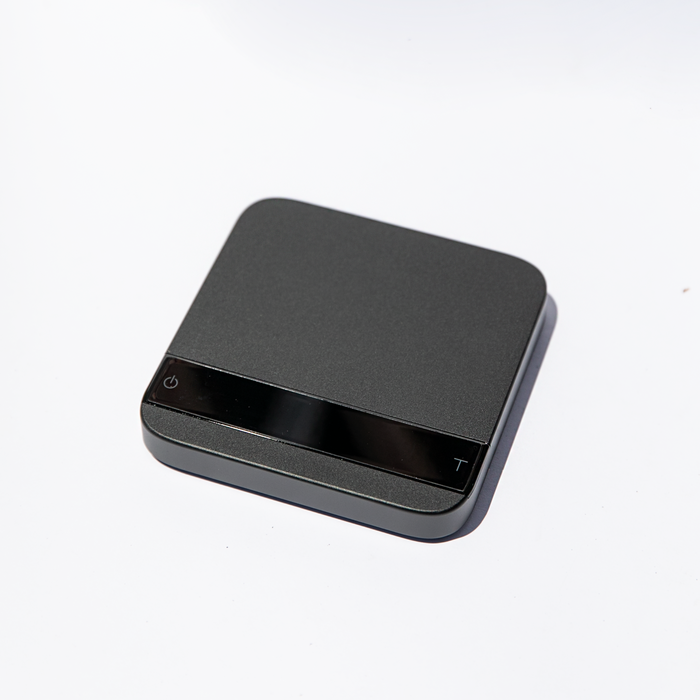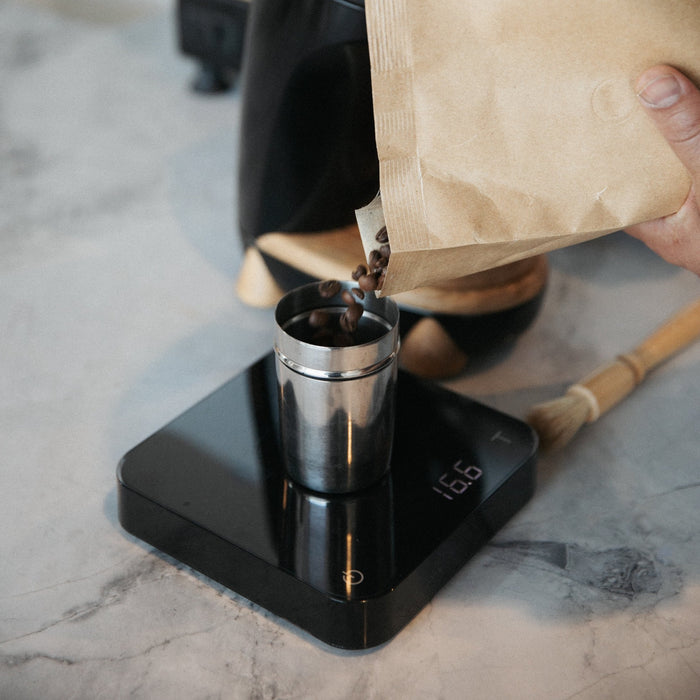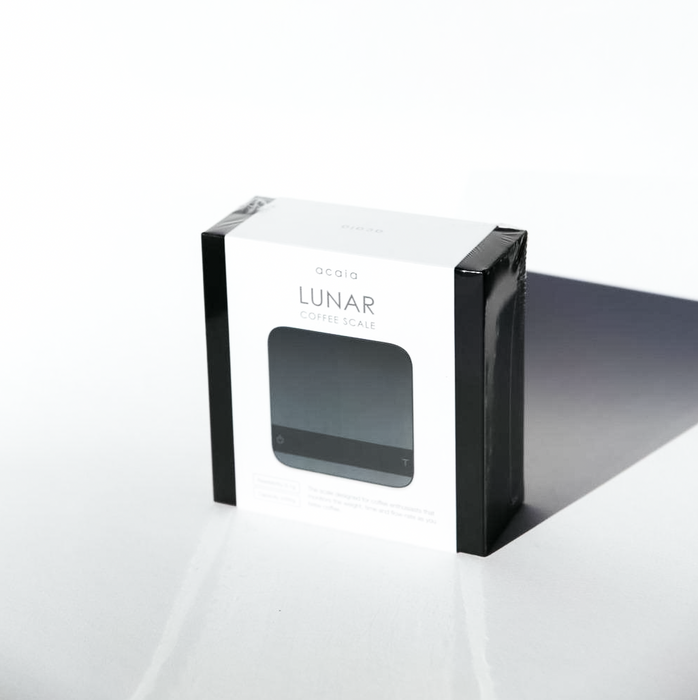 The Acaia Lunar coffee scale is designed for coffee enthusiasts and is small enough to fit onto the drip tray of any espresso machine. With its breakthrough design and technology, this coffee scale monitors the weight, time and flowrate as you brew your coffee.
The Lunar coffee scale takes the guess work out of brewing. With a 20-millisecond response time, an embedded stopwatch, and precision measuring this scale is suitable for cafes and commercial settings as well as domestic use.

The device has a rechargeable battery and is Bluetooth enabled, seamlessly providing insights into your brewing habits. The Acaia app collection lets you expand your coffee repertoire by providing recipes for you to experiment with.  
This scale takes water resistance and durability to a new level! Accidentally spill a shot of espresso all over the scale? Simply wipe it off!
Acaia Lunar Coffee Scale Features
20 Millisecond Response Time – Immediately know how much espresso is in the cup without delay.
Accurate and Sensitive – Readability up to 0.1 g and an optional resolution 0.01 g. The Acaia Lunar is sensitive to even weight changes resulting from evaporation and temperature. Now that's awesome!
Embedded Stopwatch – No need to glance at your phone or use an additional timer.
Rechargeable Battery – A greener alternative power source! The lithium ion battery lasts 20-30 hrs and when it runs low, simply plug it in. 
Auto Power Options – Customize the auto-off setting in the app.
Water-Resistant – Protected against the normal wear and tear in cafes and commercial settings. Never kill another scale again by spilling water or espresso on it. Just wipe it off! 
Micro Design – Small enough to fit on any espresso machine's drip tray or in any travel bag.
Supporting Apps – Adjust settings, learn about your brew, and share your recipes with the Acaia apps.
Read